Everyone knows that video is a powerful online force. Every day, people consume roughly 4 billion videos on YouTube – and about ⅓ of all online shoppers buy a product after viewing a video ad. Yet a lot of companies, both big and small, aren't taking advantage.
Most a lot of business owners pay careful attention to Google search results by using SEO techniques on their websites. They start blogs to build a more authentic web presence and lure in more customers. But a lot of them overlook video ads – or just dismiss them altogether.
And that's a mistake.
Why Video?
There are a lot of reasons why video ads perform so well. The obvious level of visual stimulation is a major factor, but there's a lot more to it than that. Here are some reasons why you shouldn't skip video ads:
They're shareable. It's so easy to share a YouTube video directly to Facebook and Twitter - you can literally do it at the push of a button. Sharing videos on your timeline or Twitter feed is the new word-of-mouth advertising. A video ad is more likely to be shared than a blog post and is accessible in a way that a standard Google ad isn't. Make it funny, clever, or informative enough, and it might even go viral.
They're mobile-friendly. Mobile optimization is so important for search rankings, and for good reason. Mobile views now make up just about half of all web traffic. Luckily, videos are easy to view on a smartphone or tablet.
They're more informative. While you can have the perfect product description or mission statement written and posted on your website, nothing compares to video when it comes to demonstrating how a product works or the effectiveness of a service. Add in some customer testimonials, and you've got a pretty convincing case for yourself or your product. This is precisely why infomercials and home shopping channels were so popular before the advent of smartphones. Today, you can get the same level of information right in the palm of your hand.
How to Take Advantage of Video in Google Ads
If you've been at web advertising for a while, you may have noticed that it's getting more and more difficult to bid on keywords. Why? It all boils down to good old-fashioned competition. Running traditional campaigns has gotten more expensive as you have to increase bidding and you may or may not see it pay off in the long run.
Because so many businesses focus so much on text ads and keywords, the video ad market is a little less saturated which presents a huge opportunity not only to reach a bigger audience but to do it cheaper and more efficiently.
Types of Ads
So, how do video ads work? AdWords for video displays ads on YouTube. There are three different types of ads.
First, in-stream ads. These are the ads that play before a video starts or in the middle of a video on a partner channel. So, anyone who is uploading videos to YouTube can agree to run your ad on their channel. The people watching the ad have the option to skip it after 5 seconds. You're charged if the video runs in its entirety, meaning the viewer chooses not to skip it. (For really long ads, you pay when the viewer gets 30 seconds into the ad without skipping.)
In-search ads show up in Google search results. Although you don't pay unless someone clicks on them, they're not quite as accessible as those ads that run in-stream. That said, someone who clicks on a video ad in the search results likely has a genuine interest in the product rather than being forced to watch it in their YouTube queue.
The third kind of ad is an in-display ad. These show up in a list of other videos that a YouTube user might be interested in but are clearly marked as an ad. If someone clicks on this type of video ad, you pay for the view. It has similar pros and cons to in-search ads, but it only appears on YouTube, not Google results.
Targeted Advertising
One of the huge advantages is the ability to target customers demographically in a way you can't with other types of ads - by gender, age, and interests. Basically, you have a lot more control over who is going to see your ad.
Here's the best part - you only pay when someone views your ad, and you have access to all the data on who's watching, from demographics to location. This helps you tweak your demographics to fine-tune your ad's results. Done correctly, you should be able to lower your cost-per-click over time.
Should You Use AdWords for Video?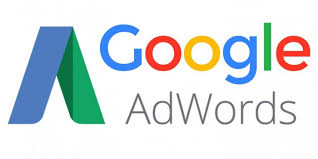 It depends on your product and the demographics of your clients. Not all products translate well to video and some demographics are better reached in other ways.
Most people watch online videos these days, so there isn't a large portion of the population that won't be reached through a video ad. The one exception is something aimed at retirees or the elderly who probably aren't spending as much time online as other generations.
Also, you really have to consider the type of ad you're running. In-stream ads pop up when people are watching consecutive videos which means that the viewer may not be paying any attention to your ad at all. Maybe it's a parent trying to get housework done who's letting the kids watch cartoons on YouTube or someone who has a video playing for the audio in one tab while working on something in another. These people aren't going to see your ad, but they aren't going to skip it, either, which means that you're paying for it without any possible ROI.
How to Do It Right
For most businesses, video ads are a great way to get exposure, often at a much cheaper cost than traditional online advertising. To get the most out of your ad, though, it has to be done the right way.
The goal should always be to create value for the viewer. For example, are you more likely to watch a video trying to sell you an instant pot? Or one that shows you a recipe you can make with one?
There are a lot of very effective video ads on social media right now that consist of an overhead shot of someone's hands cooking something in the kitchen. Some of them are so well done, you may not even realize you're watching an ad. But at the end of the video, there's usually a link to the different products used in the video or to the brand's website where you can get more information.
Think about what you're selling and who you're trying to sell it to. Then ask yourself: What do they want to know? Defining your demographic is the most important thing you can do when getting your ad together. You have to know who you're trying to reach before you can create an ad that gets them.
Keep your video short - less than a minute is ideal. It must focus on presenting your keywords so that people who are looking for it can find it.
Use testimonials when possible. You can either ask satisfied customers to meet to record them on camera or have them record their own testimonial.
Here to Stay
Online video is not going anywhere. In fact, its popularity is certain to continue to grow. That's why focusing on your video ad game now is so important. The market isn't as saturated, which means you can make a bigger impact while potentially spending less money.
Related Posts You Might Want To Read